Our caring and compassionate veterinary care team!
Meet the Veterinarians & Team of Valley Animal Clinic in Mocksville! We're pleased to provide exceptional vet care for your pets! Please call us at (336) 751-6201to speak to one of our caring veterinary staff members!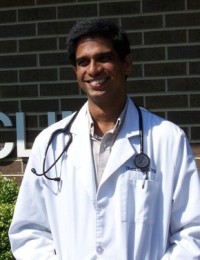 Dan Emmadi, DVM, PhD
Practice Owner/Veterinarian
Dr. Emmadi received his DVM from Acharya N.G.Ranga Agricultural University, India and PhD with specialization in Pathology and Immunology from Tokyo University of Marine Science & Technology, Japan. He worked for Banfield Pet Hospitals as relief veterinarian before joining the Valley Animal Clinic in August, 2013. His professional interests include preventative wellness care, soft tissue surgery, dermatology and dentistry. He is a member of American Veterinary Medical Association and North Carolina Veterinary Medical Association. Dr. Emmadi has been married to Anu for 15 years and they have one son Susruth. He likes to spend time with family in his free time and he also enjoys the ping pong, cricket and tennis. He adopted a cat named Maple.
Sonya Shepherd
Practice Manager
Karen Munoz
Veterinary Assistant/Floater
Karina Cisneros
Veterinary Assistant
Amy Manis
Veterinary Technician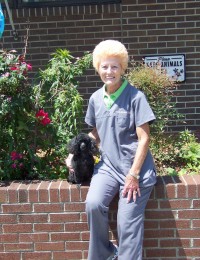 Paulette Trivette
Veterinary Technician
Paulette has been veterinary technician with Valley Animal Clinic for 23 years. She graduated from Harmony High School. She is native of Harmony and is married to Bill. They have one son Billy (Marna) and one grandson Bray and one little doggie Snazzy. She enjoys being outside working in yard.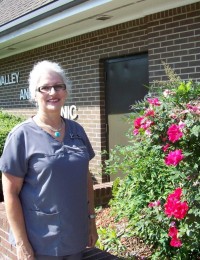 Kathy C. Johnson
Client Service Coordinator
Kathy has been with Valley Animal Clinic for 25 years. She is a people person and knows most clients by name. She is happily married to Gerald for 34 years and they have two special furry friends Lady Bug and Lucy Jane. Kathy's hobbies are gardening and cooking. She also enjoys cycling and antiquing.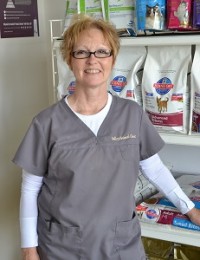 Tommie Terry
Client Service Coordinator
Tommie is a lifelong resident of Davie county and worked for the Department of Social Service before joining the Valley Animal Clinic in 2013. She grew up around horses and competed in western pleasure riding events. She has been married to Mark for 25 years. Tommie has one dog Angus, and two cats Alex and Skyler. She loves spending time with her pets and caring for all animals. Tommie enjoys greeting all clients with a happy smile.